The Tulsa Christmas Parade NFT
Minting is closed. See you next year!
This free POAP NFT not only proves you were at or watching the Tulsa Christmas Parade on December 11th, 2021, in Downtown Tulsa it also demonstrates that you are one of the earliest NFT and Web3 adopters in the state of Oklahoma. Help us bring Christmas joy to the metaverse by proudly displaying the first Tulsa Christmas Parade NFT.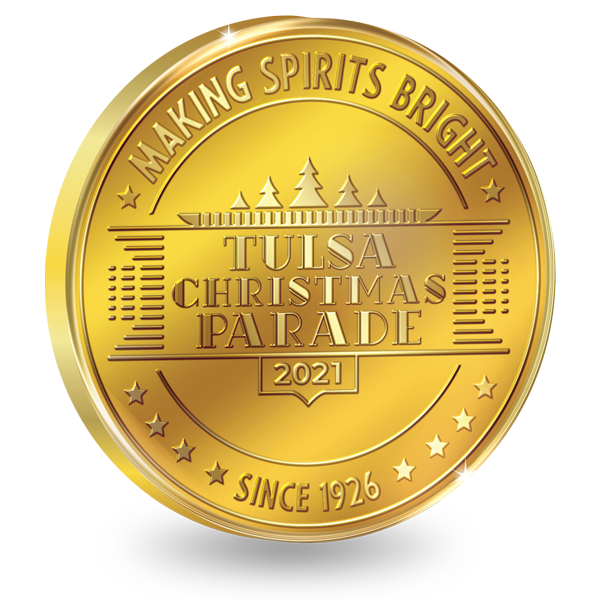 About the Tulsa Christmas Parade
For almost 100 years, the Tulsa Christmas Parade has entertained thousands of families as it winds through the streets of downtown Tulsa. The Tulsa Christmas Parade, presented by American Waste Control, an annual tradition for many Oklahoma families, celebrates 95 years in Green Country. The official event takes place on December 11th, 2021, at 11 AM in Downtown Tulsa and will broadcast live online and on KTUL Channel 8.
2021 TULSA CHRISTMAS PARADE SPONSORS
American Waste Control, KTUL Channel 8, Andy B's, ABCO Party Rentals, Barracuda Staffing, BancFirst Insurance Services, Bruckner's Truck Sales, Burggraf Disaster Restoration, BWI Sanitation, Chick-fil-A, 6 Dot Scenic, Dixie Pix Photography, DJ Phluf, KXOJ 94.1, Lamar Outdoor, Matheson Gas, MHC Kenworth, Omni Lighting, Pine Street Auto Recyclers, Price Family Properties, Public Service Company of Oklahoma, Rambin Petroleum, Red Dog Construction, ResourceOne, Robertson Tire, Route 66 Wraps and Signs, Sherwood Construction, Stack Host, Tedford Insurance, Tulsa Club Hotel, TulsaPeople Magazine, Tulsa World, Venus Cuerpo Escultural LLC, WarrenCAT, YellowHouse.
This NFT is brought to you by Stack Host, the official web design and small business website hosting company of the 2021 Tulsa Christmas Parade.